Select Strategies Realty Announces Portfolio Acquisition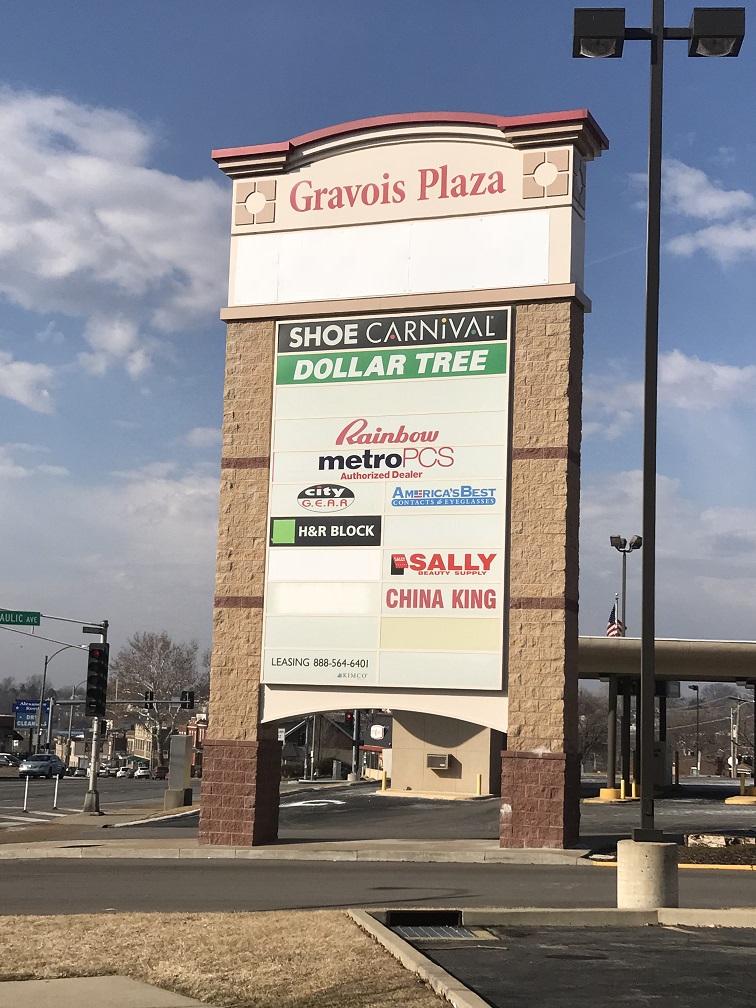 Cincinnati Business Journal – Press Release
CINCINNATI (September 20, 2018) — Select Strategies Retail Holdings V, LLC, an affiliate of privately held real estate investment firm Select Strategies Realty, announced the completion of its $78.4 million acquisition of a seven-property shopping center portfolio in the greater St. Louis metropolitan area. The 1,100,000 square foot portfolio is 91% leased and is anchored by a strong group of national tenants including ALDI, Fresh Thyme, Burlington and Planet Fitness. Select Strategies Retail Holdings V made the acquisition on behalf of the firm's principals and investment partners.
"Select's investment strategy is driven by our analysis of retail trade areas, synthesized with our proprietary STAR methodology," said Reynolds Thompson, chairman and chief investment officer. "We combine an operator's perspective with decades of investment experience, which allows us to identify unique investment opportunities with significant value-add components."
The St. Louis properties include Creve Coeur at 955 Woodcrest Executive Drive and 12139 Olive Boulevard; Kings Highway at 4650 Lansdowne Avenue; LeMay Shopping Center at 1000 LeMay Ferry Road; Gravois Plaza at 3727 Bamberger Ave.; Kirkwood Crossing at 1259 S. Kirkwood Rd. and Overland Crossing at 8901 Page Avenue. The portfolio also includes Fairview City Centre in Fairview Heights, Illinois. The portfolio's anchor tenants include The Home Depot, Fresh Thyme Farmer's Market, ALDI, Office Max, Kohl's, Home Goods, Dick's Sporting Goods, Burlington Coat Factory, Hobby Lobby and Planet Fitness.
"We know this market well," said Brian Neltner, CEO of Select Strategies Realty.  "We have Select professionals on the ground in these specific sub-markets, so we can apply our leasing, development and management expertise to these assets. Given our long-standing presence and experience in this market, we expect to provide strong current returns and create long-term value for our investors."
This transaction reflects the latest success of the Select Retail Advisors program, formed in 2015 to pursue investment opportunities on behalf of the firm's principals and investment partners. The value of transactions sponsored by Select now exceeds $175 million. "We are appreciative of the opportunity to purchase these assets in a direct manner, which we believe is reflective of our reputation as buyers and operators in our primary markets", commented Neltner.
"We continue to see a disconnect between the investment community's perception of risk and the risk we believe to be reality," said Thompson. "There is an opportunity to identify attractive assets as public and institutional investors exit certain markets. Select's trade area oriented investment protocol provides the framework for identifying these types of opportunities."
Holiday Fenoglio Fowler, L.P. (HFF) provided advisory services to Select Strategies Retail Holdings V relating to the sourcing of debt capital for this portfolio. HFF and its affiliates operate out of 26 offices and are a leading provider of commercial real estate and capital market services to the global commercial real estate industry. The HFF team that represented Select Strategies Retail Holdings V was led by managing director Jeremy Sain.
###
About Select Strategies Realty
Select Strategies Realty is a privately held real estate investment company that specializes in the development, acquisition, management and leasing of retail and mixed-use real estate in the midwestern and southeastern U.S. Select has sponsored retail investments totaling in excess of $175 million and provides management and leasing services for over 4.5 million retail square feet. Founded in 2005, the firm has offices in Atlanta, Georgia; Birmingham, Alabama; Beaufort (Hilton Head), South Carolina; Greensboro, North Carolina; Orlando and Tampa, Florida; Youngstown, Ohio; St. Louis, Missouri; Chicago, Illinois and Fort Thomas, Kentucky, along with their Cincinnati headquarters. The company manages and leases retail assets in 9 states as well as office and multifamily assets in Ohio and Kentucky. Select Strategies' deep bench of leadership includes former senior executives of some of the largest retail real estate companies in the United States, including Kimco, Colonial Properties Trust, North American Properties, Casto, Taubman and Cafaro, providing a unique combination of expertise and experience.
Forward-Looking Statements
This press release contains forward-looking statements within the meaning of Section 27A of the U.S. Securities Act of 1933, as amended, and Section 21E of the U.S. Securities Exchange Act of 1934, as amended. These forward-looking statements, which are based on current expectations, estimates and projections about the industry and markets in which Select operates, involve uncertainties that could significantly affect the performance of an investment. Words such as "expects," "anticipates," "intends," "plans," "believes," "seeks," "estimates,"  or variations of such words and similar expressions are intended to identify such forward-looking statements, which generally are not historical in nature.  These statements are not guarantees of future performance and involve certain risks, uncertainties and assumptions that are difficult to predict.
No Offer or Solicitation
This document shall not constitute an offer to sell or the solicitation of an offer to buy any securities.
https://selectstrat.com/wp-content/uploads/2016/11/Logo_bizname.png
2835
2359
Shawna Newberry
https://selectstrat.com/wp-content/uploads/2017/03/website-header-new-tagline-2.jpg
Shawna Newberry
2018-09-26 10:05:09
2019-08-21 15:40:18
 Select Strategies Realty Announces Portfolio Acquisition